Interior designers or decorators often forget to give attention to the places that are not very prominent in the house. Or it may be because of the tight budget constraints that few of the in-house spaces are left out as afterthoughts.
Amidst this period of lockdown, people are spending most of their time indoors. Discovering various new things, trying baking, gardening, or finally developing the habit of reading. Many of you may be planning to redecorate your house once the situation normalizes.
This blog brings to you the 5 most common spots that you may miss out on when designing your house.
Laundry room:
Laundry rooms or Dry Balconies as known in India are among one the most commonly ignored spaces when remodeling a house.
Although they are located somewhere in the back of your house, this place helps to keep things clean and leaving it as an afterthought would not be such a wise decision. The room does not need to have a lot of space, the main focus should be on creating a super-efficient and functional space.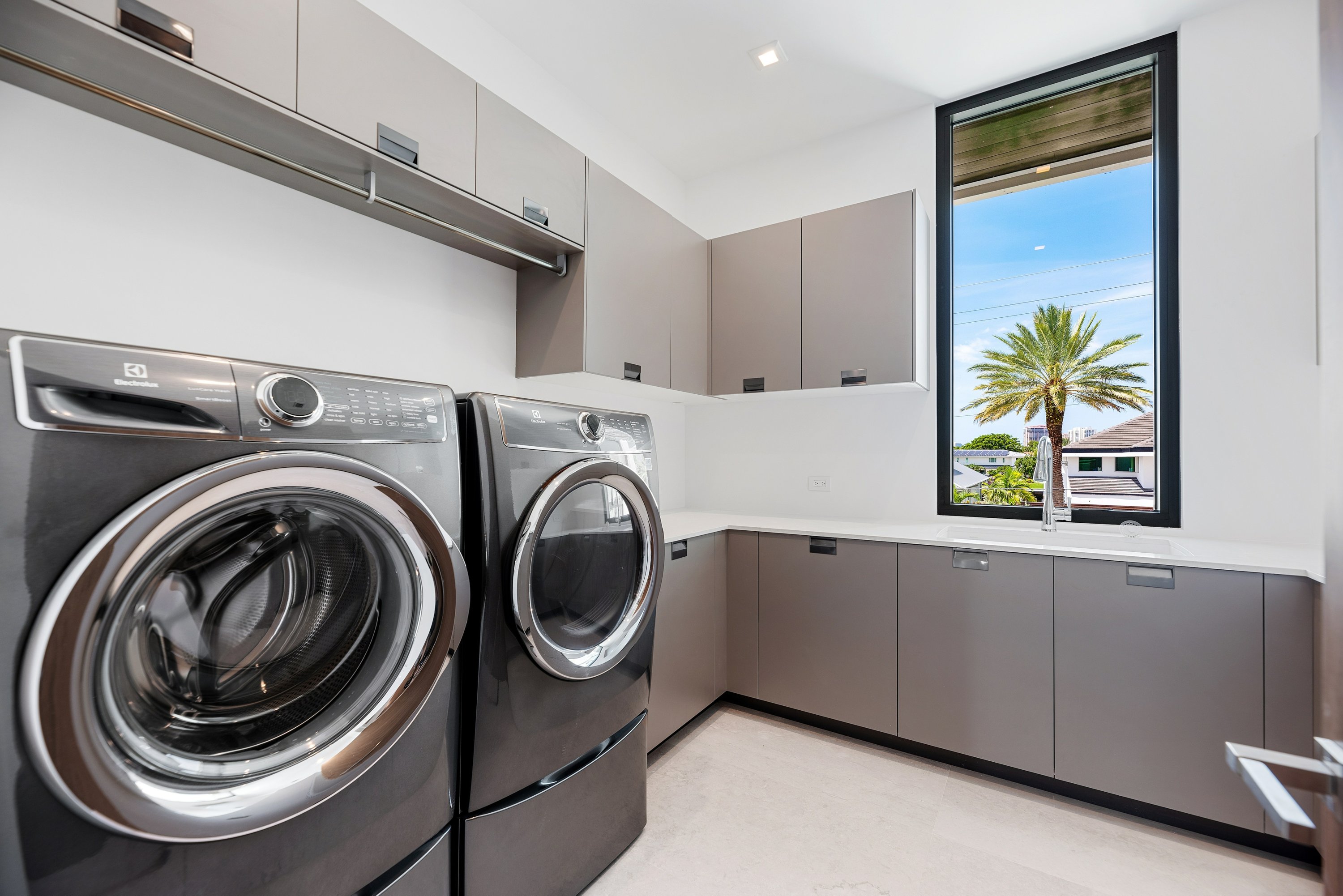 First thing first, lay out a floor plan of the space with designated areas for a washing machine, a small sink, an ironing table, and a cabinet. Utilize the vertical height available, and keep smart furniture that takes lesser space and can be moved out if needed.
Because of the space of this room go for a light shade color palette, that brightens up space and makes it feel airier.
One of the Project we did with the Laundry room is Mayekar's apartment.
Staircase
There is so much space available under the stairs, which can be used in many effective ways. It is the perfect spot to make space for extra storage of your footwear, or linen items.
If you are tight on kitchen space, the stairs area can be turned into a well-organized pantry unit. Install large drawers for extra ration storage or cold storage for your perishable items. Alternatively, this space can be assigned to bookshelves or wine cellar, if planned thoughtfully.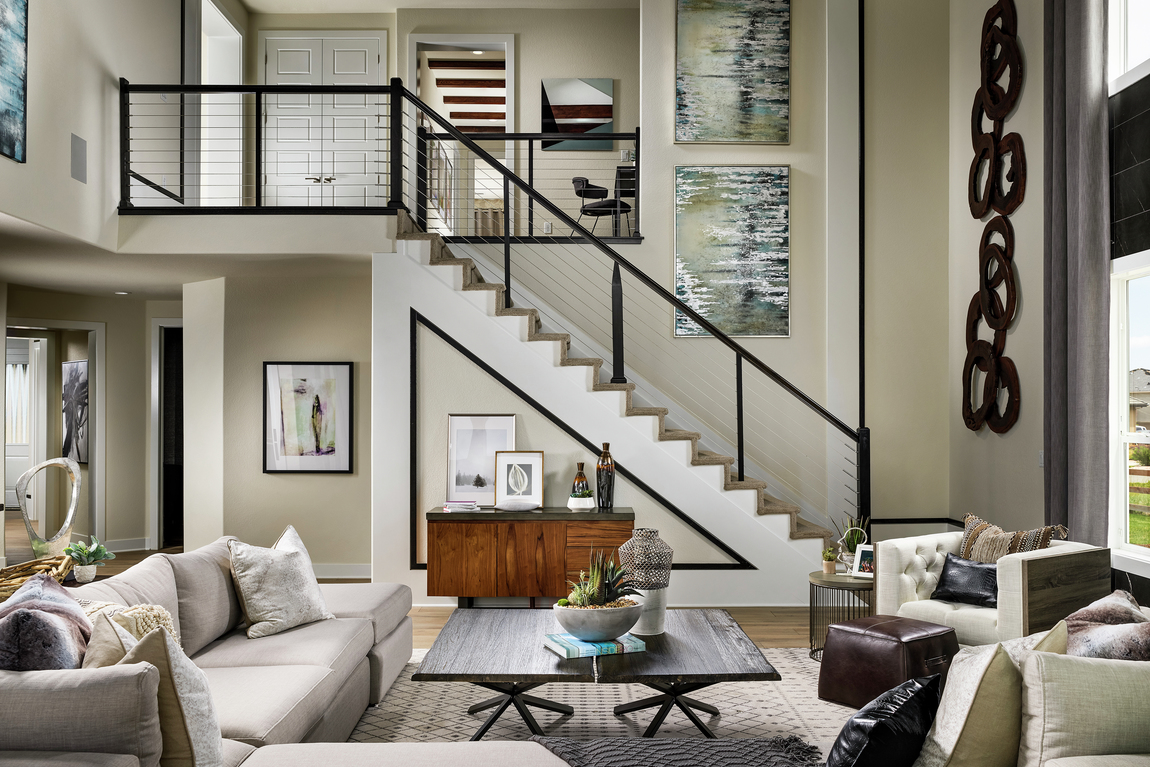 Deep under the staircase areas can be also converted into a cozy and private space for your dog, place a few cushions, and his favorite toys. Use extendable, dog gates available in the market, and voila, you have a Dog's den ready. If the height available is more than 5 feet you can also use this space for your home office.
Seeing the current situation, having a good home office space is essential, arrange any regular desk and accessorize it with wall ledges, for your files and stationery.
Bedroom, lounge areas
Many of the designers, ignore this space when planning the bedroom because their main focus remains on the bedside of the room. We cannot spend a whole day sitting on the bed, we need a separate silent space to enjoy a nice book or a movie.
During this pandemic of coronavirus, reading nooks and bedroom lounges has gained popularity. Find your cozy spot, place, a lounge chair width an ottoman, optional, and pair it with a nice sleek bookshelf.
Bring comfort by adding a nice vibrant rug, some candles, and potpourri. These spaces will instantly bring your room a nice intimate ambiance. Every bedroom is different if you don't have a corner to commit, use the end of your bed for this space.
Place a nicely furnished bench at the foot of your bed to create your lounging space.
Hallways or Passage
Just because the hallways are not designated "rooms", does not mean they do not attract attention. Hallways are the space you will be frequently visiting when moving into your house, so it can help set the mood in the house.
You should treat it like any other space of the house, that will be featured when the guests arrive. Now, what you do with space totally depends on you, but we a few quick makeover ideas that will help you to make the decision.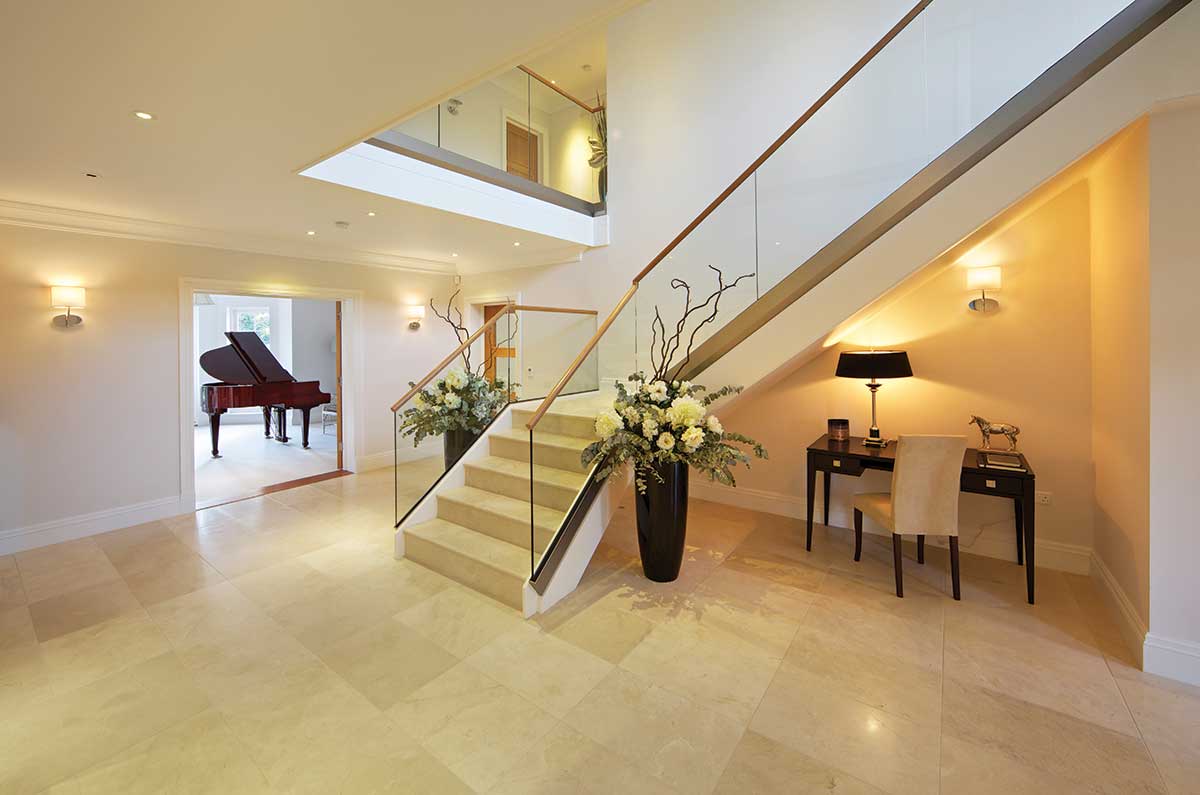 A round mirror paired with a sleek console, suggests minimalism, but when ornamented with a nice crystal chandelier, can totally spin the ambiance of the space. If you have a long, narrow passage, place an area rug or a runner to mark the way and add warmth to space.
Add a pair of wall scones beside the artwork, to give a splash of elegance. If you are a big fan of wallpapers, give your hallway importance by installing floral or feature wallpapers. Wallpapers suggest richness and luxury, keep in mind to select a subtle design, a too heavy or patterned wallpaper can make a small space look chaotic.
Hallways are blank canvases waiting to be turned into art. The easiest way to inspire a great hallway is by converting it into a gallery wall. Lay down a map of your wall, arranging it with the frames in cohesive composition. You can add family pictures, travel scenes, or artworks of famous artists, even your kids.
It is the most simple way to give your house a personal touch.
Terrace Gardens
Meditating with Mother Nature is way better than meditating in a room. Yes, it's an idea we wanted to put in your head before you decide to leave your terrace design as an afterthought. We humans have got so busy with our lives that we often forget to connect with nature, and this is one thing that the recent lockdown has taught us.
Terrace gardens can be so well-utilized by placing patio furniture, swing seats, and a lot of planters. You can go for a full furniture set or just put down weather-resistant cushions on the floor and have yourself a relaxing space. A small balcony space deserves a set of foldable chairs that can be put out to enjoy your morning tea. Garden terraces can be treated with artificial turf grass or WPC planks to further enhance the space.
For double-height terraces, which are quite famous in Maharashtra, we suggest you utilize the space instead of ignoring the height available. Who said, you need an actual tree to build a treehouse? In this recently completed residential project, we gifted the client's kids with a fancy treehouse.
Supported on the adjacent wall, this cozy crazy space for kids is the perfect spot to play.